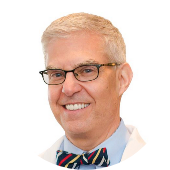 Clifford Gluck, MD
Clifford Gluck, MD FACS
72 Sharp St
Suite A-10
Quincy, Massachusetts 02169

Dr. Clifford Gluck is a widely known Urologist in the Greater Boston Area, certified by the American Board of Urology. Dr Gluck has been practicing medicine for more than 30 years, and specializes in advanced sexual wellness. With cutting edge procedures and techniques, he is helping to transform the landscape of sexual health.

Dr. Gluck holds degrees from Stanford University, the UCLA School of Medicine, and Harvard University. His focus now includes rejuvenating the body and mind through highly specialized wellness procedures.

Dr. Gluck holds awards from America's Top Urologists '10-'15, America's Top Surgeons '11-'16, America's Top Doctors, Best of Boston 2016, and America's Best Physicians '17-'18. Dr. Clifford Gluck is one of the few physicians in Massachusetts to specialize in Bioidentical Hormone Replacement Therapy.
Clifford Gluck, MD FACS
72 Sharp St
Suite A-10
Quincy, Massachusetts 02169
Get Directions