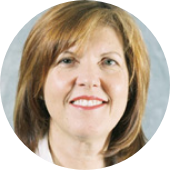 Joanna Sentissi, MD
Newton Wellesley Surgeons Inc.
Suite 365
2000 Washington St
Newton, Massachusetts 02462

About Joanna Sentissi, MD
Dr. Sentissi did her undergraduate work at the University of California before going on to earn her MD at the Université Paul Sabatier in Toulouse, France. She completed her internship at Waterbury Hospital in Connecticut, followed by her residency in general surgery as well as vascular research at Tufts New England Medical Center in Boston. After receiving her certification in general surgery with the American Board of Surgery and her licensure in the State of Massachusetts, she continued her training at the Boston Veterans Administration Hospital where she completed a fellowship in vascular surgery. In 1991, she successfully passed the certifying examinations for the American Board of Vascular Surgery and joined Newton Wellesley Surgeons in 1993. She remains a board certified surgeon in both general and vascular surgery.
Newton Wellesley Surgeons Inc.
Suite 365
2000 Washington St
Newton, Massachusetts 02462
Get Directions