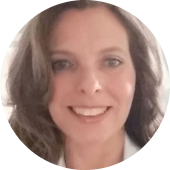 Wendy Garlington, MD
Infectious Disease Associates and Travel Medicine, PLLC.
About Wendy Garlington, MD
Dr. Wendy Garlington is a Board Certified, Diplomat of Infectious Disease Medicine and a Certified Member of The International Association of Travel Medicine. She has been practicing medicine since 2003. She attended Medical School in Australia as well as the United States and takes a very down to earth approach to treating her patients. If you are looking for a physician who will take the time to answer your questions in a manner that is kind and easy to understand, you have found them!