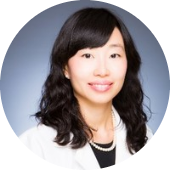 Wei Li, MD
Comprehensive Allergy & Asthma Care
I perform various allergy tests including:
• Skin testing for environmental and food allergies
• Drug testing and challenge
• Patch test for contact dermatitis
• Pulmonary function test for evaluation of asthma
• Oral food and antibiotics challenge

I am a graduate of the combined BS/MD program at the Sophie Davis School of Biomedical Education, and completed my Medical School at the SUNY Downstate Medical Center. I did my residency training at the North Shore/Long Island Jewish Medical Center in Long Island, NY, and went on to pursue fellowship training in Allergy/Immunology at the SUNY Downstate Medical Center. I have served as clinical instructor for the New York Eye/Ear Infirmary Mount Sinai Health Care System, and also worked in private practice in New York and New Jersey.

I hold board certification from the American Board of Allergy and Immunology, and the American Board of Internal Medicine. I am a member of professional organizations including the American College of Allergy and Immunology, the World Allergy Organization, and the American Academy of Allergy, Asthma and Immunology.
Comprehensive Allergy & Asthma Care
725 River Road
Suite 208
Edgewater, New Jersey 07020
Get Directions