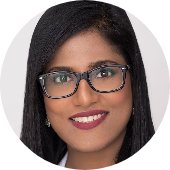 Vishnupriya Nair, MD
Envision Direct Primary Care
34921 Us Hwy 19 N
Palm Harbor, Florida 34684

About Vishnupriya Nair, MD
Dr. Vishnupriya Nair is a Board Certified Internal Medicine Physician and a member of the American College of Physicians. She completed her Residency at AtlantiCare Regional Medical Center in New Jersey, where she was the recipient of the Resident Teacher of the Year Award and the Chief Resident's Award. Dr. Nair believes that affordable, compassionate, comprehensive care should provide patients with whole body solutions that keep them healthy on every level. Her vision for Envision Direct Primary Care is to make dedicated, holistic medical care accessible and affordable.

Dr. Nair created Envision Direct Primary Care with the intent to provide patients with the care, commitment, and the security of knowing that their doctor is focused solely on their healthcare needs. By cutting out the insurance companies and administrators, Dr. Nair is able to simplify healthcare and bring patients reliable, concierge care at an affordable price. Appointments are never rushed because Dr. Nair believes that your time is just as important as hers. She is passionate about connecting with each and every one of her patients in order to provide them with the best possible care.


She moved to the United States in 2010 after completing medical school in India, and considers it a privilege to raise her family in this country, where she is able to serve the community by providing first class, compassionate care. Outside of her practice she spends her time making memories with her family, reading, meditating, singing, and doing yoga.
Envision Direct Primary Care
34921 Us Hwy 19 N
Palm Harbor, Florida 34684
Get Directions