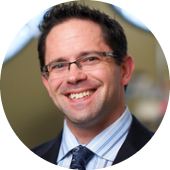 Victor Prisk, MD
PRISK Orthopaedics and Wellness, PC
2490 Mosside Blvd
Monroeville, Pennsylvania 15146

Victor R. Prisk, MD is the Medical Director of Prisk Orthopaedics and Wellness. He is a board-certified orthopaedic surgeon with sub-specialty training and over 10 years of experience in treating complex conditions of the foot and ankle (through surgical and non-surgical methods alike). He originally graduated from the University of Illinois College of Medicine as an M.D. Graduate with Honors (in 2001).

In his current practice, Dr. Prisk oversees the management of many sports and dance injuries that affect the upper and lower extremities, back and neck. In addition to his work as a board certified surgeon, Dr. Prisk is a former NCAA All-American Gymnast, IFBB Professional Bodybuilder and Judge, and Professional Dancer. He cares for multiple ballet companies including the Bodiography Contemporary Ballet and The Pittsburgh Ballet Theatre. He has trained multiple NPC national champions and prepped professional athletes for the Arnold Schwarzenegger Classic and Mr. Olympia stages. These experiences allow him to offer various treatments beyond your typical orthopaedic surgeon with performance enhancement, weight management, and contest preparation.

While you visit him for assistance with orthopaedic problems or physical wellness and training, Dr. Prisk guarantees a hands-on, holistic care approach. You as the patient will always come first, and all optional avenues of care will be explored.
PRISK Orthopaedics and Wellness, PC
2490 Mosside Blvd
Monroeville, Pennsylvania 15146
Get Directions