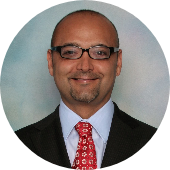 Tony Talebi, MD
Miami Hematology & Oncology Associates
151 Nw 11Th Street
Suite E304
Homestead, Florida 33030

Dr. Tony Talebi grew up in Orange County, Southern California where we enjoyed playing a variety of sports, as well as, lifeguarding.

After having completed his undergraduate Medical Residency at the University of Southern California, he completed his Medical Oncology and Hematology training at Emory University, as well as, University of Miami.

He is currently a Diplomate of the American Board of Hematology & Oncology.

Dr. Talebi treats patients with a variety of cancers including colon cancer, breast cancer, prostate cancer, lung cancer, pancreatic and hepatobiliary cancer, testicular cancer, ovarian cancer, cervical cancer, uterine cancer, head and neck cancer, bladder cancer, kidney cancer, skin cancer, melanoma, esophageal cancer, stomach cancer, sarcomas, brain cancer, chronic leukemias, lymphomas, as well as, hematologic disorders including anemias, low white blood cells, low or high platelets, bone marrow disorders, blood clotting or bleeding disorders, myelodysplastic syndromes, porphyrias, and myeloma.
Miami Hematology & Oncology Associates
151 Nw 11Th Street
Suite E304
Homestead, Florida 33030
Get Directions