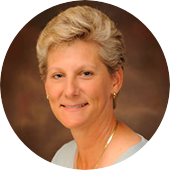 Teresa Burtoft, DPM
Foot Health Center of Merrimack Valley, PC
451 Andover Street
Suite 209
North Andover, Massachusetts 01845

About Teresa Burtoft, DPM
Dr. Teresa Burtoft spent most of her formative years in North Carolina, where her family still resides. She attended Pittsburg State University in Kansas for her undergraduate degree and received her Doctorate from the College of Podiatric Medicine and Health Sciences located in Des Moines, Iowa. Her surgical residency in Reconstructive Foot and Ankle Surgery was completed at The Cambridge Hospital in Cambridge, Massachusetts. Dr. Burtoft has extensive training in forefoot reconstruction. Her training included work with some of the leading Podiatric and Orthopedic surgeons around the Boston area.

Dr. Burtoft is Board Certified in Foot Surgery by the American Board of Podiatric Surgery and is on staff at Lawrence General, Holy Family, Lowell General and Winchester Hospitals as well as The Andover Surgery Center. Dr. Burtoft continues her education by attending multiple conferences and is dedicated to learning the latest advances in medicine and innovative techniques to bring the most current level of care to her patients.

Dr. Burtoft acquired the Foot Health Center of Merrimack Valley in November of 2000. The Practice has grown substantially under her direction by her dedication for providing quality care and investment in technology to provide patients with alternatives. With the additions of Dr. Dalrymple in 2009 and Dr. O'Keefe in 2013, the Foot Health Center expanded its foot print to Tewksbury.

Currently, Dr. Burtoft resides in the local area. She is a golf fanatic and enjoys outdoor activities and exercising.
451 Andover Street
Suite 209
North Andover, Massachusetts 01845
Get Directions