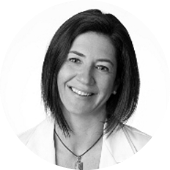 Tania Florez, DDS
Cherry Cherry Family Dentistry, PC
201 University Blvd
Suite 210
Denver, Colorado 80206

Dr. Tania Florez received her Doctor of Dental Surgery degree from the University of Colorado in 1997. Prior to attending dental school, she graduated from the University of Colorado with a Masters in Chemistry. Dr Florez has been practicing for 20 years, and in 2007, she moved her practice to a brand new designed clinic, where she could incorporate the latest technology with added comfort to her patients.

Dr Florez provides complete dental care to the entire family. Her goal is to deliver the best dental care and services to all her patients. She places great emphasis on patient care and comfort and maintains a high level of excellence in her work.

Dr Florez is a member of the American Dental Association (ADA), the Colorado Dental Association (CDA), she makes it her top priority to keep herself up to date with the latest information and continuing education in the field of dentistry.


Cherry Cherry Family Dentistry, PC
201 University Blvd
Suite 210
Denver, Colorado 80206
Get Directions