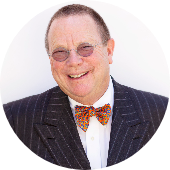 Steven Wilson, MD
Institute for Urologic Excellence
79440 Corporate Center Drive
La Quinta, California 92253

Steven K Wilson was formerly Professor of Urology at the University of Arkansas for Medical Sciences, Little Rock Arkansas. The Steven K Wilson Chair of Prosthetic Urology was endowed at this University in 2007. He is past president of the Southcentral Section of the American Urological Association and multiple other scientific societies. In 40 years of practice and over 11,000 implants, he has performed prosthetic surgery in 49 countries and been visiting professor at 83 American training programs & numerous foreign centers.

He is the author or co-author of 173 peer reviewed publications, videos and abstracts, 16 textbook chapters, many reference surgical videos and 4 prosthetic urology textbooks including an electronic Textbook of Prosthetic Urology for the iPad. He was recently elected to the Royal College of Surgeons of England "ad eundum"—distinctly unusual for USA urologists. He is the 2010 recipient of the St Paul's Medal of the British Association of Urologic Surgeons – given yearly to that single urologist outside of United Kingdom that contributed significantly to world urology. In 2013, the F. Brantley Scott Award of Excellence was designated to Wilson. This award has been given to 23 distinguished world physicians whose work has "made a dramatic impact on medicine and patient quality of life." He has also been awarded lifetime achievement awards by the AR Urologic Society and the North Rhein Westfalia German Urologic Society. He is Editor-In-Chief of the International Society of Sexual Medicine Video Journal of Prosthetic Urology. His notable contributions include strategies for infection and biofilm in penile prosthetics and the modeling procedure for Peyronie's Disease.

Wilson is most recognized for his inventions of new surgical techniques making the complex implantation of penile implants and sphincters minimally invasive. Many of the modern enhancements to the penile implant and special implantation instruments/retractors are the result of Dr Wilson's inventions and research. His current practice is limited to prosthetic urology and he continues to travel and teach others his techniques.
Institute for Urologic Excellence
79440 Corporate Center Drive
La Quinta, California 92253
Get Directions