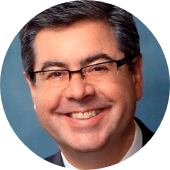 Steven Levine, MD
ENT and Allergy Associates, LLC
160 Hawley Lane
Suite 202
Trumbull, Connecticut 06883

Our web site (www.entallergymd.com) reflects and expresses our philosophy of providing personalized quality services within our state-of-the-art facility. We embrace our patients with compassion and honesty.

The most important part of being a physician is to diagnose correctly and educate our patients completely. Armed with that, patients are empowered to choose the best path for their treatment. For us, that includes a full discussion about traditional as well as cutting-edge treatments, including medication, immunotherapy, and/or surgery.

As our name describes, we uniquely practice both ENT and Allergy, since many ENT problems are manifestations of an undiagnosed or under treated allergic process. We have proudly been servicing the Connecticut communities of Trumbull, Stratford, Bridgeport, Easton, Monroe, Shelton, Fairfield, Westport, Weston, Newtown, and Milford since 1987.

ENT and Allergy Associates, LLC
160 Hawley Lane
Suite 202
Trumbull, Connecticut 06883
Get Directions