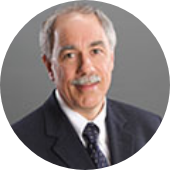 Steven Hollis, MD
Coastal Orthopedic Associates
77 Herrick St.
Med.Bldg 201
Beverly, Massachusetts 01915

Dr. Hollis received his Medical Degree from George Washington University and completed his Orthopedic Residency at Hahnemann University, Philadelphia, PA. Dr. Hollis became Board Certified in 1992 by AAOS. He is now the Chief of the Dept. of Orthopedics at Beverly Hospital. Dr. Hollis has been elected by his department to serve as the Chief of Orthopedic Surgery at Beverly Hospital for several consecutive terms and he still serves in this leadership role at present time. He serves on Medical Executive Committee at Beverly Hospital and is actively involved in other committees related to clinical quality, joint replacement initiatives and general orthopedics. Dr. Hollis is consistently recognized as a leader in clinical quality benchmarks within his department and a steward of patient safety and quality at Beverly Hospital.

Dr. Hollis specializes in total joint replacement, knee and hip, and together with Dr. Jaipal Gandhi, make up the total joint service line at Coastal Orthopedics Associates. Dr. Hollis also treats non-surgical back patients.
Coastal Orthopedic Associates
77 Herrick St.
Med.Bldg 201
Beverly, Massachusetts 01915
Get Directions