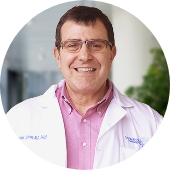 Stephen Renae, MD
Infections Managed, Inc.
3012 E Commercial Blvd.
Fort Lauderdale, Florida 33308

Dr. Stephen A. Renae, M. D. has been practicing in Florida since 1993, and in November 2010, Infections Managed, Inc. was founded after many rewarding years of group work. It's a dream that has come true - serving patients in different ways, meeting their challenges either by making a diagnosis, shepherding them through the current complex medical system or simply being a listening ear when they are dealing with a struggle in life.

He defines Infections Managed, Inc. as an independent medical practice for the treatment of infectious diseases where the strength is the latest technologies to create a customer-focused experience. It means a medically state-of-the-art facility, treating patients holistically and understanding that we are a combination of mind, body, emotion and spirit.