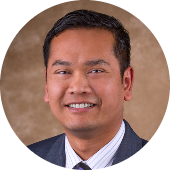 Sophana Hem, DMD
Middlesex Advanced Cosmetic and Implant Dentistry
Dr. Sophana Hem grew up in Boston, Massachusetts. He obtained both his DMD degree and Prosthodontics Certificate from Tufts University School of Dental Medicine, with advanced training in fixed and removable Prosthodontics, including cosmetic dentistry; complex implant placement and its restoration; complete and partial dentures; fixed partial denture (bridges); TMJ disorders; and porcelain veneers.
With his extensive clinical and didactic training from other well-known clinician around the world, he pays meticulous attention to detail and offers you options you wish you had known years ago. He emphasizes prevention and will guide you with sound options that actually finish your treatment so that you can enjoy your life worry-free.
Before you have your tooth or teeth extracted or done with any major procedure, it is recommended to talk to Dr. Hem to get a second opinion/ consult discreetly, via tele-dentistry, if you are far away, or in person. Because he continuously updates his clinical skills and knowledge with the latest proven techniques through continuing education courses each year, you would agree he is a very valuable resource to have.
Middlesex Advanced Cosmetic and Implant Dentistry
955 Main Street
Suite 111
Winchester, Massachusetts 01890
Get Directions