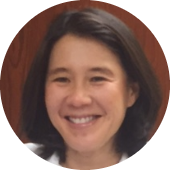 Shirlene Jay, MD
South Bay Dermatology Medical Associates
3400 Lomita Blvd
Suite 503
Torrance, California 90505

Dr. Shirlene Jay is a native Southern Californinian who obtained her medical degree from the University of Vermont. She did her internship year at Harbor-UCLA medical center and completed her dermatology residency at the University of Louisville in 1996. She has served as an Assistant Professor at Loma Linda University and the University of California, Irvine.

Dr. Jay has been a board certified practicing dermatologist for over 20 years.
Her interest lies in cosmetic, medical and clinical dermatology. Cosmetically, her expertise lies in the treatment of wrinkles with Botox, chemical peels and collagen fillers such as Juvederm. She also performs sclerotherapy for spider veins of the leg.

Medically Dr. Jay has had extensive experience in the treatment of skin cancers, skin rashes, psoriasis, eczema, rosacea, acne, warts, moles and birthmarks. She holds a special interest in pediatric patients.

Dr. Jay resides with her husband and 3 children in the south bay. She enjoys outdoor activities with her family.
South Bay Dermatology Medical Associates
3400 Lomita Blvd
Suite 503
Torrance, California 90505
Get Directions