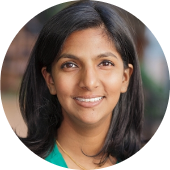 Shirin Peters, MD
Bethany Medical Clinic of New York
222 E. 31st St
Suite 1R
Manhattan, New York 10016

Dr. Shirin Peters is a dedicated and compassionate physician who is committed to providing high-quality healthcare to all patients, regardless of their insurance status. Dr Peters is a Board Certified Internal Medicine Physician and completed her medical training at New York Medical College and St Vincent's Hospital in NYC. With over a decade of experience in primary care medicine, Dr. Peters has earned a reputation for her exceptional clinical skills, thorough approach to patient care, and her warm and approachable bedside manner.

As a physician who understands the financial challenges faced by many patients without insurance, Dr. Peters works tirelessly to ensure that her services are accessible and affordable for all. She believes that everyone deserves access to the best possible care and takes great pride in providing comprehensive medical services that are tailored to meet the unique needs of each individual patient.

Dr. Peters is passionate about preventive care and takes a holistic approach to medicine that emphasizes the importance of healthy lifestyle choices and disease prevention. She is well-versed in the latest medical research and uses evidence-based practices to help her patients achieve their health goals.

Whether you're dealing with a chronic health condition or just need a routine check-up, Dr. Peters is the physician you can trust to provide the highest level of care. Book an appointment today and experience the compassionate and comprehensive care that has made Dr. Peters one of the most sought-after primary care physicians in New York City.
222 E. 31st St
222 E. 31st St
Suite 1R
Manhattan, New York 10016
Get Directions