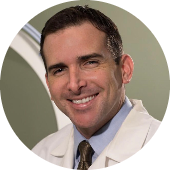 Ryan Huntsman, DPM
Highland Podiatry Associates
885 W Aurora Rd
Building 2 Suite 4
Sagamore Hills, Ohio 44067

850 Brainard Rd
Highland Heights, Ohio 44143

Dr. Ryan Huntsman is board qualified by the American Board of Foot and Ankle Surgery in both foot and ankle reconstructive surgery. He is also an associate member of the American College of Foot and Ankle Surgeons

Originally from the Akron/Canton area, Dr. Huntsman graduated from Green High School. Upon graduation, Ryan Huntsman attended Mount Union College and Walsh University for his B.S. in Biology/Pre-Medicine. Dr. Huntsman completed medical school at Kent State University College of Podiatric Medicine. After obtaining his doctorate degree he completed his surgical residency training at University Hospitals in Cleveland, Ohio.

Not only is Dr. Huntsman active with his private practice, Highland Podiatry Associates, he is also a current staff member at Hillcrest Hospital, University Regional Hospitals Richmond, Bedford Medical Center, as well as University Hospitals Ahuja and a staff member of University Hospitals Case Medical Center. He is involved with the UH residency program, where he and his partner Dr. Elias both train residents.

When not treating patients, Dr. Huntsman is an avid Cleveland sports fan. He enjoys watching and going to sporting events whenever possible, along with living a healthy and active lifestyle.
Sagamore Hills
885 W Aurora Rd
Building 2 Suite 4
Sagamore Hills, Ohio 44067
Get Directions
Highland Podiatry Associates
850 Brainard Rd
Highland Heights, Ohio 44143
Get Directions