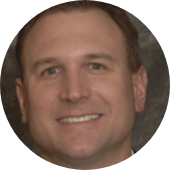 Robert Patz, MD
Orthopaedic Specialists of Massachusetts
825 Washington Street
Suite 260
Norwood, Massachusetts 02062

Robert L. Patz, M.D. specializes in the treatment of the shoulder and knee. He is board certified by the American Board of Orthopaedic Surgery and earned a Subspecialty Certificate in Sports Medicine from the American Board of Orthopaedic Surgery. For over 15 years, he has been practicing orthopaedic surgery with a subspecialty interest in sports medicine and arthroscopic surgery in the greater Boston area.

Dr. Patz received his undergraduate degree from Tufts University and his medical degree from Tufts Medical School in 1991. He was subsequently accepted to and completed the Orthopaedic Surgery Residency Program at Boston University Medical Center in 1996. He completed an accredited one-year Sports Medicine and Arthroscopy Fellowship at Orthopaedic Research of Virginia (ORV) in Richmond, Virginia.

Dr. Patz is the former president of the Massachusetts Orthopaedic Association, and has served on the board of directors for many years. Dr. Patz is a clinical instructor in the New England Baptist Sports Medicine fellowship program. He is also an Assistant Clinical Professor of Orthopaedic Surgery at Tufts University School of Medicine. These academic and clinical affiliations help Dr. Patz provide his patients the most up-to-date, highest quality orthopaedic surgery and sports medicine care.

Dr. Patz's primary clinical interests include all arthroscopic surgery of the shoulder and knee and sports medicine. He has been involved in the care of athletes from the high school to the professional level. He has published articles in peer review journals and made presentations at meetings throughout the country.

Dr. Patz is affiliated with a number of local hospitals, including the New England Baptist Hospital, rated as one of the top orthopaedic hospitals in the country. He also performs surgery at the Eastern Massachusetts Surgery Center, Beth Israel Deaconess Hospital, Milton, and Steward Norwood Hospital.

Dr. Patz and his wife, Tracy, are both Massachusetts natives. They live in the western suburbs of Boston with their three daughters.



Orthopaedic Specialists of Massachusetts
825 Washington Street
Suite 260
Norwood, Massachusetts 02062
Get Directions