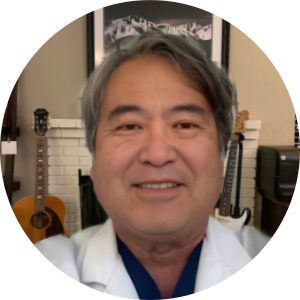 Robert Kakehashi, MD
Robert Kakehashi M.D. APC
About Robert Kakehashi, MD
Dr. Kakehashi is Board Certified in Internal Medicine physician, with a special interest in primary care, emergency, and sports medicine.

Dr. Kakehashi completed his undergraduate studies in Biology at the University of California (UCLA), Los Angeles, California and graduated Magnum Cum Laude with departmental honors in Biology. He then pursued his medical degree at UCLA. Dr. Kakehashi completed his internship and residency in internal medicine at the UCLA-San Fernando Valley Medical Program, Sepulveda V.A. Hospital (UCLA-Olive View).
Dr. Kakehashi was a former staff member in the Urgent Care/Emergency Department of Scripps Clinic, La Jolla, where he has worked since 1985. He was also a team physician for the San Diego Padres Baseball Club for 16 seasons, caring for minor and major league baseball players, family and staff from 1999 to 2016. He most recently worked for Heal Doctors, providing concierge, housecall and telemedicine care to patients in the Los Angeles and San Diego areas. His clients have included those in the entertainment industry, providing medical care while on location, in the studios and at their homes.
Prior to his pursuit of medicine, Dr Kakehashi played guitar in several rock bands in Venice, Santa Monica and West Los Angeles in the 70's and 80's. "I was an 'OK' guitarist, but there was always someone better than you, I just could not get to the next level." So after several years of practice and performing he put down the guitar and pursued his medical degree. He continues to play his collection of vintage acoustic and electric guitars as a way to relax and meditate after a stressful day of work.
Dr. Kakehashi's years of experience makes him well credentialed to provide personal and thoughtful primary and urgent care. .