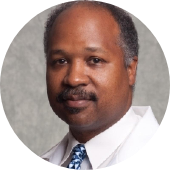 Robert Hatch, MD
Hatch Orthopedics, P.A.
578 Sterhaus Drive
Ormond Beach, Florida 32174

Dr. Robert S. Hatch, MD is a board certified Orthopedic Surgeon, practicing in Ormond Beach, FL. Dr. Hatch graduated from University of North Carolina Chapel Hill School of Medicine in 1991 and has been in practice for 28 years. Dr. Hatch is a board certified orthopedic surgeon, practicing general orthopedics in a cozy solo practice environment. He specializes in musculoskeletal ultrasound diagnostic applications and related micro surgical procedures. Dr. Hatch is RMSK certified. On-site imaging and small surgery capabilities frequently provides a quick diagnosis with point of care treatment.
Hatch Orthopedics, P.A.
578 Sterhaus Drive
Ormond Beach, Florida 32174
Get Directions