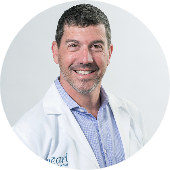 Richard Rosenfield, MD
Pearl Women's Center
140 Nw 14Th Avenue
Portland, Oregon 97209

About Richard Rosenfield, MD
Dr. Richard Rosenfield has been practicing medicine in Oregon since 2000. After completing his residency training at Stanford University Hospital, he moved to Portland. Simply stated, he fell in love with the Pacific Northwest. Dr. Rosenfield is widely known for his minimally invasive approaches to surgical procedures. He has lectured nationally and internationally about the outpatient approach to hysterectomy, value based healthcare, enhanced recovery after surgery, amongst other topics.

He has pioneered new techniques and surgical approaches in the field of gynecology.

Dr. Rosenfield is active in the Portland metropolitan community as a business owner and educator, lecturing frequently about gynecology topics.

His passion for women's healthcare is evident as director on the board of trustees of the AAGL, a medical society focused on the education of surgeons and patients alike.

Dr. Rosenfield loves the outdoors, enjoys hiking, skiing, SCUBA diving, and traveling, as well as spending time with his children. Dr. Rosenfield also enjoys playing guitar in his free time.
Pearl Women's Center
140 Nw 14Th Avenue
Portland, Oregon 97209
Get Directions