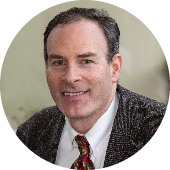 Richard Polin, MD
Polin Neurosurgery
24900 SE Stark St
Suite 208
Gresham, Oregon 97205

Dr Polin was born in Boston and grew up in the Washington DC area. He graduated from Harvard University with honors and attended Medical School at University of Virginia graduating with honors.

Dr Polin completed his Neurosurgical Training at the University of Virginia under legendary Neurosurgeon John Jane including fellowships in Radiosurgery (Gamma Knife), Neurooncology (brain tumors) and Skull Base Surgery. He then was assistant Professor of Neurosurgery at Louisiana State University and then George Washington University where he also developed an expertise in minimally invasive spine surgery.

Dr. Polin moved to Portland to join and lead the Neurosurgical group at Kaiser Permanente, and then left Kaiser to form his own practice in 2012 with offices downtown and in East Portland. He is a past recipient of a Young Investigators Award from the Brain Injury Association and served as director of Quality Assurance at George Washington.

In his spare time, Dr. Polin enjoys tennis and skiing and is the author of 2 completed and 2 partially complete novels. He has a passion for all things sports. He loves being tested on his sports trivia!
Gresham
24900 SE Stark St
Suite 208
Gresham, Oregon 97205
Get Directions