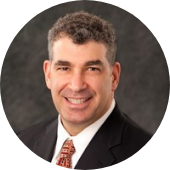 Richard Levin, MD
Urodocs, Inc.
21355 East Dixie Highway
Suite 102
Aventura, Florida 33180

As a Urologist, Dr. Levin is highly trained to treat disorders of both the male and female urinary tract (kidney, bladder, ureter, and urethra) and the male reproductive system (testicles, prostate, and penis). Urology is classified as a surgical subspecialty. Since a large and diverse variety of clinical problems are encountered when treating urological conditions, Dr Levin's knowledge base includes much of: Endocrinology, Oncology, Internal Medicine, Pediatrics, Gynecology, and other specialties.

Dr. Richard Levin is certified by the American Board of Urology and is a Fellow of the American College of Surgeons. He has numerous publications to his name, and keeps abreast of the newest innovations. He is a frequent lecturer at the Aventura Cancer conference.
Urodocs, Inc.
21355 East Dixie Highway
Suite 102
Aventura, Florida 33180
Get Directions