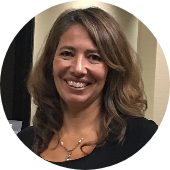 Ricarda Benz, MD
Ricarda Benz MD, Inc
100 East Valencia Mesa Drive
Suite 215
Fullerton, California 92835

Dr. Ricarda Benz is a board-certified obstetrician/gynecologist in private practice in Fullerton, California. She offers women personalized, comprehensive health care and enjoys caring for women from adolescence through menopause. Dr. Benz is trained in da Vinci® Robotic Surgery, allowing her to offer minimally-invasive options to her patients. She specializes in contraceptive management, treatment of hormonal imbalance, menopause, and in-office laser procedures such as SculpSure® body contouring and MonaLisa Touch®.

Dr. Benz earned her medical degree at Tufts Medical School in Boston, Massachusetts, where she was awarded a prestigious Air Force scholarship. She went on to complete an obstetrics and gynecology residency at David Grant Medical Center in Fairfield, California, where she was recognized for her excellence in the field of laparoscopic surgery.

Upon completion of her medical training, Dr. Benz served in the Air Force at Landstuhl Regional Medical Center in Germany, where she acted as chief of the colposcopy clinic. Dr. Benz also initiated the use of electronic medical records to help manage patients with abnormal Pap smears during her service at Landstuhl Regional Medical Center.

Dr. Benz is board-certified in obstetrics and gynecology and is an active member of many leading medical associations, including the American Board of Obstetrics and Gynecology, the North American Society for Pediatric and Adolescent Gynecology, and the American Urologic and Gynecologic Society.

Dr. Benz moved back to Orange County in 2006 and has been providing exceptional gynecologic care to patients ever since. Her motto is: "Caring for patients one woman at a time." She is accepting new patients and always welcomes patient referrals.
Ricarda Benz MD, Inc
100 East Valencia Mesa Drive
Suite 215
Fullerton, California 92835
Get Directions