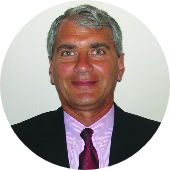 Ray Basri, MD
Crystal Run Medical Services
236 Crystal Run Rd
Suite 2
Middletown, New York 10941

Ray Basri, MD is a Fellow of the American College of Physicians and Board Certified in Internal Medicine. He is a Clinical Assistant Professor of Medicine at New York Medical College. His medical practice includes, diagnostic cardiology, nuclear cardiology, management of diabetes, hypertension and cholesterol, aviation medicine including exams for commercial airline pilots, hyperbaric and dive medicine, occupational medicine specializing in firefighter medical examinations, CDL examinations, DOT exams, and sports physicals.

Dr. Basri is a volunteer firefighter for 25 years in Middletown with the Excelsior Hook and Ladder Company and deputy county fire coordinator for Orange County.

Dr. Basri is a senior Aviation Medical Examiner for the FAA. He does more than 1000 FAA exams per year including all classes putting him in the top one-tenth of one percent for all examiners. He is a "Super" AME doing special issuances and consultations for the FAA. He is the only examiner on the east coast with 2 offices for pilot exams.
Crystal Run Medical Services
236 Crystal Run Rd
Suite 2
Middletown, New York 10941
Get Directions