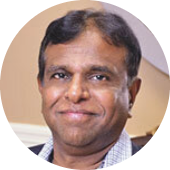 Ramesh Kumar, MD
LifeWell MD
2700 Pga Blvd
Suite 103
Palm Beach Gardens, Florida 33410

549 Lake Whitney Place
Suite 103
Port Saint Lucie, Florida 34986

At LifeWell M.D., patients receive holistic, integrative care with cutting-edge treatments like integrative medicine for a wide range of health concerns at two convenient locations in Port Saint Lucie, and Palm Beach Gardens, Florida.

The practitioners strive to help patients explore their options for alternative care. Traditional medicine sometimes fails to resolve health problems; LifeWell M.D. provides drug-free treatments that restore the body's natural balance.

LifeWell M.D. knows that medical care is not one-size-fits-all. That's why patients receive customized treatment plans designed to fit their unique needs. Treatments combine traditional, holistic, and alternative therapies. Medical acupuncture is a vital part of most treatment plans.

The practice also offers a variety of aesthetic procedures, including CoolSculpting® and facial tightening. Patients at LifeWell M.D. have access to comprehensive sexual wellness care, too. The practitioners work with patients long-term to achieve all their medical and aesthetic goals.

Pain relief is a cornerstone of LifeWell M.D. Many people living with chronic pain have trouble finding an effective treatment. The practice offers state-of-the-art treatments for chronic pain, including Vampire Procedures and Vampire Facial. Vampire procedures can boost healing and deliver long-term results. Medical marijuana may also be an option to treat chronic pain or other conditions.
LifeWell MD
2700 Pga Blvd
Suite 103
Palm Beach Gardens, Florida 33410
Get Directions
Port Saint Lucie
549 Lake Whitney Place
Suite 103
Port Saint Lucie, Florida 34986
Get Directions