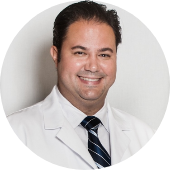 Ralph Rodriguez, MD
Internal Medicine Partners
1726 Medical Blvd
Suite 201
Naples, Florida 34110

About Ralph Rodriguez, MD
Dr. Ralph Rodriguez, MD, is a Board Certified Internal Medicine physician more than 12 years of experience practicing medicine in different settings. Dr. Rodriguez, started his career in the University of Puerto Rico, Medical Sciences Campus, where he completed his medical degree and residency program in Internal Medicine. He relocated to Fort Myers, FL on 2008 and worked for Lee Memorial Hospitals, and then decided to join NCH Hospitals of Naples, FL where he currently practice as Hospitalist physician since 2010.

He is a member of the American Medical Association, the American College of Physicians and Collier County Medical Society. He is also certified in Hyperbaric Medicine & Problem Wound Care Management. Research experience include "Factor Associated with Serious Infections in Lupus Patients with Renal Involvement" in 2006 and "Renal Remission in a Cohort of Puerto Rican Patients with Systemic Lupus Erythematosus", 2007.

Additional Services in the practice include Platelet Rich Plasma "PRP", In-house Lab, various diagnostic tests, Medical Marijuana prescribing and regenerative medicine treatments like Dermapen 3 MD, and Human Amniotic Membrane Allograft and Platelet Rich Plasma "PRP" treatments tailored to patients healthcare or aesthetic needs using unique technology in town.

Dr. Rodriguez is passionate about History, Movies, and American Football and is fully bilingual (English/Spanish).