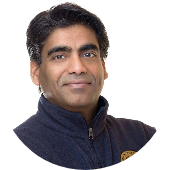 Rajan Gupta, MD
Pain Instacare
1420 Walnut St
Suite 1201
Philadelphia, Pennsylvania 19102

100 Springdale Road
B5
Cherry Hill, New Jersey 08003

Dr. Gupta is an Interventional Pain Management Specialist*

Dr. Rajan Gupta was born and brought up in New Delhi, India. After receiving his medical degree and dermatology training from BJ Medical College, he received residency training at St Francis Medical Center (UPMC) in Pittsburgh and his Intervention Pain fellowship at Vanderbilt University in Nashville (Tennessee).

Dr. Gupta has been practicing pain management for over 10 years and has his practices in South Jersey and Philadelphia. He has treated thousands of patients suffering from multiple types of pain including but not limited to neck, low back, mid back, fibromyalgia, neuropathies, post herpetic neuralgia, reflex sympathetic dystrophy and injuries due to sports, auto, workers comp, slip and fall etc.

Dr. Gupta believes that pain is a highly misunderstood field and believes that only the right diagnosis can lead to the right treatment. His opinion is, that most patients are unaware of the causes of pain and the various treatments that are available. He puts special emphasis on patient education and his extensive training gives him excellent skills to diagnose patient's conditions. He specializes in the field of interventional pain which is a very sophisticated mode of pain treatment. Dr. Gupta is also trained in dermatology and aesthetic medicine and offers an integrated weight-loss program and cosmetic Botox.

Dr. Gupta has given lectures worldwide and he is internationally known and respected. He has organized many national and international seminars and conferences to educate his fellow physicians. He is involved in multiple local community pain awareness programs.

He has received multiple awards including the "Best Hands" award for intervention pain, Top Doctor award in 2015, 2016, 2017, South Jersey Magazine Top Physicians award in 2017, the Prestigious Pillar of Community Service award in 2013 and many more.

He is also a writer and is currently working on several books including "The Briefcase Life", "7 ways in 7 days to change your life", "Married with Pain" and "3SSS in a successful relation".

He believes that pain is inevitable, but suffering is optional.
Philadelphia
1420 Walnut St
Suite 1201
Philadelphia, Pennsylvania 19102
Get Directions
Cherry Hill
100 Springdale Road
B5
Cherry Hill, New Jersey 08003
Get Directions