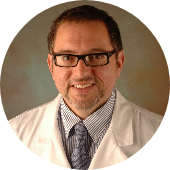 Peter Kambelos, MD
Seven Hills Medical Arts, Inc.
4767 North Bend Road
Suite A
Cincinnati, Ohio 45211

I was born in Maysville, Kentucky, the son of Greek immigrants who consider America to be the greatest land on earth. My parents encouraged me, at an early age, to dedicate my life to academic excellence and serving others through the practice of medicine. I've been working since the age of 12, when I began delivering newspapers, mowing lawns, and installing telephones for my neighbors.

I graduated valedictorian at Maysville High School and earned my Bachelor's Degree at the University of Kentucky. I was awarded my medical degree by the University of Louisville School of Medicine and trained in Internal Medicine at the University of Cincinnati. After years of study and hard work, I established my Internal Medicine practice in Green Twp. (western Hamilton County).

Seven Hills Medical Arts, Inc.
4767 North Bend Road
Suite A
Cincinnati, Ohio 45211
Get Directions