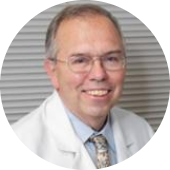 Peter Gleiberman, MD
Peter Gleiberman, MD
3475 Torrance Blvd
Suite F
Torrance, California 90503

About Peter Gleiberman, MD
Dr. Peter Gleiberman, a leading knee surgeon in the South Bay area, offers patients unrivaled orthopedic care at his Torrance, CA practice.

Dr. Gleiberman has over 35 years of experience in orthopedics and knee surgery specifically, and has treated a variety of patients in the South Bay area. As a former chief of the orthopedic department at Torrance Memorial Medical Center, Dr. Gleiberman has performed a variety of orthopedic procedures including both partial, and total knee replacements.

Dr. Gleiberman is board certified in orthopedic surgery and uniquely qualified to address patient problems while being completely invested in their successful recovery.
Peter Gleiberman, MD
3475 Torrance Blvd
Suite F
Torrance, California 90503
Get Directions