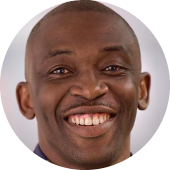 Osamede Edokpolo, MD
MINDSMATTERSMD, LLC
About Osamede Edokpolo, MD
I received my medical degree from UNIBEN one of the foremost medical schools in Nigeria. I did a psychiatry residency in Dublin, Ireland before relocating to The States and then completing another psychiatry residency at the famous St. Elizabeths Hospital in Washington, DC, where I was one of the Chief Residents.

My background experience of working with patients with mental illnesses across cultures and different health systems affords me a unique perspective of the various important aspects of providing quality care.

I am board certified in general adult psychiatry by the American Board of Psychiatry and Neurology, and I am an active fellow of the American Psychiatric Association.