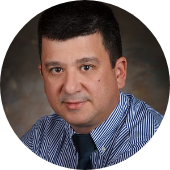 Orlando Fernandez, MD
Endocrine Institute of South FL
4061 Bonita Beach Rd
Suite 101
Bonita Springs, Florida 34134

About Orlando Fernandez, MD
Dr. Orlando Fernandez proudly operates the Endocrinology Institute of South Florida, where he specializes in diagnosing hormone imbalances that cause body-wide symptoms, deplete your vitality, and lead to health conditions such as diabetes, osteoporosis, high blood pressure, high cholesterol, and weight gain.

Dr. Fernandez looks forward to promoting the ongoing health of current patients and welcomes new patients at his offices in Bonita Springs and Fort Myers, Florida. He's fluent in both English and Spanish.

Dr. Fernandez received his medical degree from the Instituto Superior de Ciencias Medicas, then went on to complete his residency and fellowship training at the University of Texas Health Science Center at San Antonio. Dr. Fernandez is board-certified in internal medicine, as well as in endocrinology, diabetes, and metabolism.

Considering the complex interactions of hormones and underlying health conditions, Dr. Fernandez takes a whole-body approach: He evaluates each endocrine gland to determine the precise cause of hormone imbalances. His reputation as an expert endocrinology and thyroid doctor is well-earned, as he has successfully treated many patients over his more than 17 years in practice.
4061 Bonita Beach Rd
Suite 101
Bonita Springs, Florida 34134
Get Directions