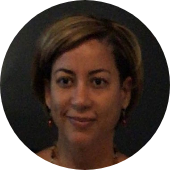 Onelia Ramirez-Cook, MD
Child and Adolescent Tampa Bay Psychiatry
2111 W Swann Ave
Suite 204
Tampa, Florida 33606

About Onelia Ramirez-Cook, MD
There is no greater feeling in life than the relief of being listened to and understood. I am genuinely curious about my patients' problems and difficulty confronting life's' adversities. Understanding how kids and adults are feeling and providing support in a non judgmental way is the key to having a good rapport with my patients. It takes a body, mind and spirit approach to care for a psychiatric patient but most importantly compassion, understanding and unconditional support.

My sub specialty is in Child and Adolescent Psychiatry. I believe that by providing the right tools to children and helping them before they become adults, we are providing them with the keys to address future life difficulties and creating more resilience. I am Board certified by the American Board of Psychiatry and Neurology.

Every patient is different. I provide a personal treatment for each individual , not dictated by time but by each specific need. To be able to provide this level of care, in which the patient's care come first, I am not able to take medical insurance, but will provide you with all the paperwork needed if your insurance covers out of network providers.