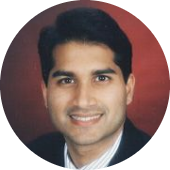 Nilesh Sheth, M.D, M.P.H, MD
Sheth Horsley Eye Center
3 Woodland Road
Suite 120
Stoneham, Massachusetts 02180

About Nilesh Sheth, M.D, M.P.H, MD
Nilesh M. Sheth, MD is an Ophthalmologist as well as a Cornea, Cataract and Refractive Surgery specialist. He is on staff at Massachusetts Eye and Ear Infirmary (MEEI) in Boston.

Dr. Sheth is one of the most experienced LASIK surgeons in New England. He has extensive experience in LASIK and other refractive surgeries, such as the new surgery for loss of reading in middle age, Kamra Inlay. He was the first to perform this surgery in New England. He also is trained and experienced in glaucoma care, including laser treatments for glaucoma and the new microincisional glaucoma surgeries (MIGS). Dr. Sheth has performed over 25,000 laser vision correction procedures and is recognized nationally as among some of the most experienced VISX and Wavelight surgeons, according to the manufacturer's figures.

Dr. Sheth has done surgery on Boston Celtics legend Jo Jo White and, the actor John Fiore who has appeared on Law & Order and The Sopranos (as Gigi Cestone who died in season three). He also has treated U.S. Senator Scott Brown and his daughter and singer Ayla Brown.

Dr. Sheth also performs cataract surgery for the indigent all over the world through medical missions. "This has been one of the most rewarding aspects of my profession. Giving sight back to the functionally blind is life changing." says Dr. Sheth.
3 Woodland Road
Suite 120
Stoneham, Massachusetts 02180
Get Directions