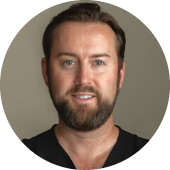 Nic Gay, MD
Silicon Valley Orthopaedics
Dr. Nic is an orthopedic surgeon focusing primarily on hip, knee and ankle reconstruction and surgical conditions of the leg. He treats all musculoskeletal conditions in both adults and children. He focuses on least invasive methods wherever possible. Dr. Nic takes a comprehensive approach to care by customizing a treatment plan that fits each patient's lifestyle, work requirements and family situation.

Our treatment options include in-house xrays, open MRI, corticosteroid injections, platelet rich plasma injections, ultrasound guidance, stem cell therapy, topical anti-inflammatories, oral pain medications, bracing, surgery center, physical therapy, and home based-exercise therapy among other state-of-the-art treatment options. We also offer elective limb lengthening as well as bone density evaluations and treatment options.

Dr. Nic was born and raised in Dallas, TX. He graduated with honors from the University of North Texas. He attended Baylor College of Medicine for his MD and went on to complete his residency in Orthopaedic Surgery at the Hospital of the University of Pennsylvania. He completed a fellowship in lower extremity reconstruction under Roger Mann MD. Dr. Nic serves as Editor-in-Chief of the Journal of Exercise, Sports & Orthopaedics. When Dr. Nic is not seeing patients, he spends time with his wife Alana and son Ty.
Silicon Valley Orthopaedics
39180 Farwell Drive
Suite 110
Fremont, California 94538
Get Directions