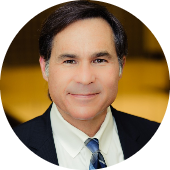 Neal Ranen, MD
Neal G. Ranen, M.D. - Baltimore, P.C.
9199 Reisterstown Rd
Suite 108B
Owings Mills, Maryland 21117

I am a Diplomate of the American Board of Psychiatry and Neurology (Board-Certified), providing 25 years of experience in psychiatric evaluation and treatment. As a Psychopharmacologist and Psychotherapist, my approach focuses on my commitment to servicing patients through solid communication and the most up-to-date expertise.
I think the foundation of care includes close listening and a vigilant and collective exploration of issues. I believe listening – and knowing that you are being heard – are among the most powerful communication tools during therapeutic experiences. I bring a high level of attentiveness to my work as a psychiatrist that provides the crucial foundation on which true growth and change can occur. I want to listen, truly hear your story, which will help me to better understand your suffering. This will help determine the best therapeutic approach, which may include therapy, targeted medication, supplements and/or lifestyle changes so as to improve your quality of life.
I have published and regularly lecture on many topics related to the field of psychiatry. As a former full-time attending physician at The Johns Hopkins Hospital and full-time faculty member of The Johns Hopkins University School of Medicine, I find that private practice allows me to take an individualized approach to each patient. I recognize that as individuals, we are all unique and best treated with programs designed to accommodate your unique situation.
Dr. Ranen's training and other past positions:
Dr. Ranen's training was also at Johns Hopkins where he completed his internship in psychiatry and internal medicine, his residency in psychiatry, and then continued with further advanced training in a neuropsychiatry fellowship. Dr. Ranen also served as Director of Neuropsychiatry in the Department of Psychiatry at Thomas Jefferson University (Sidney Kimmel Medical College) in Philadelphia.
Neal G. Ranen, M.D. - Baltimore, P.C.
9199 Reisterstown Rd
Suite 108B
Owings Mills, Maryland 21117
Get Directions