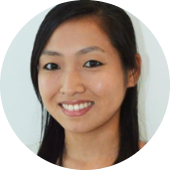 Mika Hirano, DPM
DeLoor Podiatry Associates
235 East 22nd Street
New York, New York 10010

39 West 32Nd Street
Suite 1503
New York, New York 10001

115 East 61st Street
New York, New York 10065

Dr. Hirano graduated from the University of Michigan with a Bachelor's degree in Movement Science. This was where she learned to appreciate the complex nature of the human body and human biomechanics. She then graduated from the New York College of Podiatric Medicine to earn her doctoral degree. She completed her three-year residency training at Ascension St John Hospital in Detroit, MI, where she served as chief resident in her final year. Dr. Hirano has had extensive training in podiatric surgery and is Board Qualified by the American Board of Foot and Ankle Surgery. She has also been actively participating in medical research and has published several articles.

Dr. Hirano has a broad interest in the podiatric medical field, including foot and ankle reconstruction and cosmetic surgeries, arthroscopic surgery, minimally invasive surgery, sports medicine, biomechanics, foot and ankle trauma, and limb salvage. Dr. Hirano is passionate about keeping her patients on their feet and keeping her patients active, which she believes is key to staying healthy.

During her free time, Dr. Hirano likes to stay active by running, cycling, and practicing barre and yoga. She is also a certified and active barre instructor and loves to engage with her clients.
Gramercy Park
235 East 22nd Street
New York, New York 10010
Get Directions
DeLoor Podiatry Associates
39 West 32Nd Street
Suite 1503
New York, New York 10001
Get Directions
Park Avenue
115 East 61st Street
New York, New York 10065
Get Directions