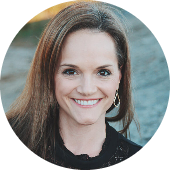 Michelle Hedgecock, DDS
Luxe Dental Austin
1008 Mopac Circle
Suite 100
Austin, Texas 78746

About Michelle Hedgecock, DDS
Dentistry has always been one of my greatest passions because of the direct impact it creates in so many lives. It's beyond gratifying to work in such a great community such as Austin, TX and to be a contributing factor in the transformation of many individuals. Beyond just teeth, I am blessed to see the self-confidence and excitement in the lives of my patients as they share their beautiful smiles with the rest of the world.

At a young age I felt like I was drawn towards dentistry. It was my calling. In high school I acquired a job as a dental assistant where the Doctor piqued my interest and taught me all about dentistry. I went to Texas A&M for undergrad and majored in biomedical science with a minor in business. After 3 years of school at Texas A&M I was accepted early into Dental School where I graduated Magna Cum Laude at the University of Texas Health Science Center in San Antonio with multiple awards in Esthetic Dentistry.

I dedicate my free time to my children Jaxon and Charlotte. We love enjoying the parks around town, swimming, indoor rock climbing, picnics, and playing with our dog Bentley.