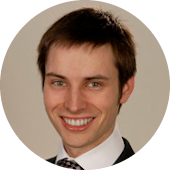 Michael Morris, MD
Advanced Molecular Imaging and Therapy
331 Oak Manor Drive
Suite 201
Glen Burnie, Maryland 21061

MEDICAL SERVICES
TARGETED RADIOPHARMACEUTICAL THERAPY
Our practice focuses on the treatment of patients with internal radiation therapy, termed 'Targeted Radiopharmaceutical Therapy' (TRT), primarily in the setting of oncologic disease. As a board certified nuclear medicine physician, I offer a safe and comfortable environment in the outpatient setting to receive specialized current and emerging TRT therapies. Current indications we treat are thyroid cancer, metastatic prostate cancer, lymphoma and metastatic neuroendocrine cancer. We work in close collaboration to coordinate your care together with your oncologist, endocrinologist, urologist or other referring provider.

PRE AND POST TREATMENT CONSULTATION
Through a precision approach to medicine, I try viewing each patient as an individual rather than a diagnosis to be treated. This is just one of many techniques I employ when establishing a new patient relationship. Your health deserves proper care and attention and I'm able to provide consultations before, during, and after your Targeted Radiopharmaceutical Treatment (TRT). If your referring provider suggests that you may be a candidate for TRT, contact our office today to schedule a consultation.

DIAGNOSTIC IMAGING CONSULTATION
As a board certified diagnostic radiologist, I have cared for numerous patients throughout my career as a Physician. To me, nothing matters more than your health and comfort, which is why I've put in so much time and effort into advancing my medical practice and techniques. Please get in touch to schedule a consultation if you have any questions regarding your imaging. My clinical focus is in oncologic imaging and I am experienced in all diagnostic imaging modalities.

ULTRASOUND GUIDED PROCEDURES
I am able to perform various ultrasound guided procedures at my practice. Please contact us to request if your procedure is one that we are able to perform.
331 Oak Manor Drive
Suite 201
Glen Burnie, Maryland 21061
Get Directions