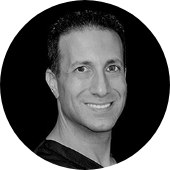 Merrick Elias, MD
Elias Dermatology, LLC
4610 North Federal Highway
Fort Lauderdale, Florida 33308

Merrick D. Elias, DO FAAD is a Board Certified Dermatologist and a Clinical Assistant Professor at Nova Southeastern University's College of Osteopathic Medicine in Ft. Lauderdale, Florida. His interests include all facets of adult & pediatric medical dermatology, surgical dermatology, and cosmetic procedures (including Botox®, Kybella®, Juvederm®, Restylane®, Bellafill®, Sculptra®, Radiesse®, laser hair removal, laser pigmented lesions, laser spider veins, photo and laser rejuvenation, and chemical peels). The two newest body sculpting treatments he performs are Cellfina® and Ultherapy®. Patients can visit him at Elias Dermatology® in Pembroke Pines in southern Florida.

Dr. Elias earned his Bachelor of Science Degree at Cornell University in Ithaca, New York. Prior to medical school, he attended the University of Miami where he completed a Post-Baccalaureate Pre-medical program. Subsequently, Dr. Elias earned his Doctor of Osteopathic Medicine Degree from Nova Southeastern University in Fort Lauderdale, Florida. He then completed his Internship at Palmetto General Hospital in Hialeah, Florida. From there, Dr. Elias embarked on a fellowship in Non-invasive diagnostic imaging techniques of pigmented lesions and related cutaneous oncology at Memorial Sloan-Kettering Cancer Center in New York City. In addition, Dr. Elias trained extensively in Dermatology and Cutaneous Surgery during his residency at the North Broward Hospital District/Nova Southeastern University.

Upon completion of his Dermatology residency, Dr. Elias worked in several successful practices in South Florida. Shortly after that, Dr. Elias and his brother opened Elias Dermatology®. Dr. Elias is passionate about raising awareness of skin cancer and sun protection. To that end, he regularly volunteers for community skin cancer screenings. Additionally, he lectures frequently and has published numerous academic papers. Dr. Elias is a fellow of the American Osteopathic College of Dermatology and a member of many local and national professional societies including the American Academy of Dermatology. He is most proud of being selected as a writer for the resident in-training examination.

An avid sports enthusiast, Dr. Elias also enjoys music, fine dining, traveling and most of all, spending time with his family when he is away from work.
Fort Lauderdale
4610 North Federal Highway
Fort Lauderdale, Florida 33308
Get Directions