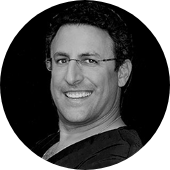 Matthew Elias, MD
Elias Dermatology, LLC
4610 North Federal Highway
Fort Lauderdale, Florida 33308

Dr. Matthew J. Elias, DO FAAD is a prominent dermatologist serving southern Florida out of Elias Dermatology®. Patients from Ft. Lauderdale and Pembroke Pines in South Florida can visit Dr. Matthew Elias for a number of skin conditions related to both health and appearance. He performs chemical peels, gives Botox® and Juvederm® injections, and conducts adjacent tissue transfers. Patients with skin cancer and other blemishes can benefit from removal procedures ranging from shaving to complete excisions. He performs various surgeries to remove skin tags and cancer. His cancer screenings detect issues early, so patients may have the problem corrected before it worsens. Dr. Elias also treats allergic reactions, autoimmune diseases, fungal infections, burn injuries, eczema, and lesions, to name just a few.

Dr. Matthew Elias supports his practice with a strong educational background, beginning in 1999 when he earned his undergraduate degree from Tulane University in Louisiana. He went on to graduate from medical school at the Nova Southeastern University College of Osteopathic Medicine. He finished his residencies at Boward General Medical Center and SUNY Downstate Medical Center College of Medicine. He is a member of American Osteopathic College of Dermatology, American Academy of Dermatology, American Society for Dermatology Surgery, American Society of Mohs Surgery, Florida Society of Dermatology and Dermatological Surgery, and National Alopecia Areata Foundation.

Dr. Elias believes a successful and competent medical practitioner must possess both a heartfelt devotion towards assisting all human beings and a tremendous yearning for knowledge.
Fort Lauderdale
4610 North Federal Highway
Fort Lauderdale, Florida 33308
Get Directions