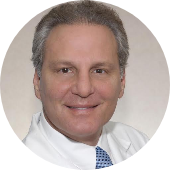 Mark Sinnreich, MD
Extremity Preservation, Inc.
4308 Alton Rd
Suite 780
Miami Beach, Florida 33140

Mark J. Sinnreich, MD, is a highly accomplished Board Certified Orthopedic Surgeon serving South Florida for over 30 years. Dr. Sinnreich provides his patients with the highest level of personalized comprehensive orthopedic care. He treats a broad spectrum of orthopedic conditions from advanced arthritic joint disease of the hip, knee, shoulder and sports related injuries. Dr. Sinnreich is exceptionally specialized in the latest techniques of injectable Cellular Augmentation with PRP Therapy. He is board certified with the American Academy of Orthopedic Surgery and American Academy of Orthopedic Surgeons, as well as many others. His training has allowed him to treat a variety of patients from all over the world including the hight acclaimed, Miami City Ballet.