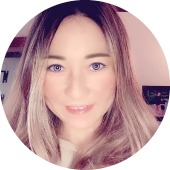 Lisa Patrick, MD
Lisa M. Patrick, MD
I have extensive training in both inpatient and outpatient psychiatry. I prefer to see patients for both psychotherapy and psychopharmacology, although I am open to working with other therapists. I have affiliation with both NYU and Lenox Hill Hospital and enjoy teaching both psychiatry residents and medical students as a voluntary attending. I provide patient focused therapy. I believe that everyone responds differently to different treatment and the best way to achieve their goals is to take a collaborative approach.
I have completed both my psychiatry residency and addiction psychiatry fellowship at NYU School of Medicine. I am able to prescribe buprenorphine for opioid dependence and am trained in administering trans magnetic stimulation for treatment resistant depression, various pharmacological and psychotherapeutic treatment for all types of addictions.
Individually tailored treatment for addictions, various psychiatric diagnoses, and other issues which affect psychological health is a major focus. My goal is in providing effective treatment through ongoing assessment and collaboration. I am fluent in Japanese and can provide culturally sensitive counseling and/or pharmacology to Japanese speaking clients.
Lisa M. Patrick, MD
1 Hunter Avenue
Armonk, New York 10504
Get Directions