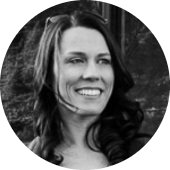 Lauren Roper, DDS
New Castle Dental
500 W. Main Street
New Castle, Colorado 81647

Dr. Lauren Roper was born and raised in Dallas, Texas. She earned her bachelor's degree in interior design from the University of Texas at Austin and went on to design retail stores for Fossil (the watch company) and FedEx Office. After several years, she decided that she wanted a more intimate connection with people's lives and more specifically, their health. She decided to pursue dentistry and earned her Doctor of Dental Surgery degree from the University of Texas Health Science Center in San Antonio.

Upon completion of dental school, Dr. Roper moved out to Colorado to be in the mountains and enjoy the outdoors with her husband, Raul. They discovered the up and coming town of New Castle and immediately fell in love with its charming community. With the considerable assistance of former mayor Frank Breslin, Dr. Roper was able to follow a lifelong dream of restoring and repurposing a historic building on Main Street – Odd Fellows Hall.

Dr. Roper strongly believes in being involved and giving back to the community. In the words of Frank, as repeated by his son, Thomas Breslin: Work, contribute, and be good to one another! Dr. Roper and New Castle Dental are on a mission not only to revitalize the health of our community residents, but also to revitalize Main Street. She believes ours is a growing community that will benefit from more in-town services as well as economic growth from the developing recreational opportunities of New Castle.

The oral systemic health connection and the understanding that the health of the mouth affects the health of the entire body fascinate Dr. Roper. She is an active member of the American Academy of Oral Systemic Health and is devoted to empowering people to take control of their overall wellness through preventive dentistry and nutrition. She believes that preventive dentistry can not only save money and potential pain, but it also has the potential to be life-saving.

Dr. Roper is a preceptor of The Bale-Doneen Method for heart attack and stroke prevention and also a member of the Academy of General Dentistry, the American Dental Association, Colorado Dental Association, and the Western Colorado Dental Association. She and Raul enjoy mountain biking, running, climbing, rafting, skiing, camping and the abundance of outdoor activities Colorado has to offer. They are also members of the Garfield County Search and Rescue team. Their two dogs, Salsa and Kennedy (K-dog), are in training to one day become really good dogs.
New Castle Dental
500 W. Main Street
New Castle, Colorado 81647
Get Directions