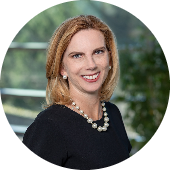 Laura Davies, MD
Laura Davies, MD
411 Walnut
Suite 13052
Green Cove Springs, Florida 32043

Laura Davies, Board Certified Child, Adolescent, & Adult Psychiatrist, has practiced evidence-based medicine and advocated for policy throughout her career, including international government service, private practice, and expert witness trial representation. For the past two years, Dr. Davies served the United States Department of State as a Regional Medical Officer - Psychiatrist stationed in Moscow, Russia. With responsibility for 14 American diplomatic missions in the former USSR, including 11 embassies, Dr. Davies utilized her psychiatric expertise in service of over 1,500 U.S. government personnel, advising Ambassadors and Chiefs of Mission on issues of mental health, emergency preparedness, morale, and crisis management. While abroad, Dr. Davies was chosen as a featured speaker at the Serbskiy Russian National Psychiatric Forensic Institute International Conference.

Dr. Davies has also testified as an expert witness in many different courts throughout the United States covering a multitude of issues. She has worked on civil and criminal cases, as well as working on the implementation of consent decrees obtained by the United States Department of Justice. Her fluency in Spanish has been an asset for work in Puerto Rico and California.

She is a Diplomate of the American Board of Psychiatry and Neurology, and has subspecialty certification in Child and Adolescent Psychiatry. Dr. Davies is licensed in California, Florida, Hawaii, and Ohio.

Dr. Davies has worked on forensic cases dealing with determining competency to draft a will, ability to give informed consent, effects of substances, immigration issues and others.
Laura Davies, MD
411 Walnut
Suite 13052
Green Cove Springs, Florida 32043
Get Directions