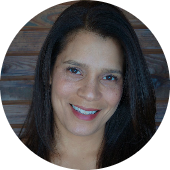 Lara Briseno Kenney, MD
Lara A Briseno Kenney
About Lara Briseno Kenney, MD
Dr. Lara Briseno Kenney is a board certified Internal Medicine physician with additional specialty training and board certifications in Hematology, Oncology, Hospice and Palliative Care.

Born and raised on the West Coast, she moved to the Midwest in 1997 to attend Medical School in Kansas City.

After attending and graduating from the University of Missouri Kansas City School of Medicine, she entered into active duty in the United States Army and completed her residency training at Ft Sam Houston. During her 7 years in the Army she deployed several times, during the Global War on Terror, serving as the medical officer for the Military Police command.

She returned to the University of Kansas City to complete additional years of specialized medical training and met and married her husband. In 2014 they moved back to his hometown of Clinton Missouri, to raise their children.

Apart from medicine, her other interests include delicious food, family, fellowship and everything to do with horses.