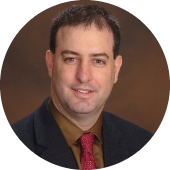 Kyon Hood, MD
Virtual Pediatrics
Dr. Hood's calling in life is to provide compassionate and comprehensive care to children, while reassuring and educating their families. As a board certified Pediatrician with 16 years of experience, Dr. Hood has treated thousands of children in many different clinical settings. Dr. Hood has worked in urgent care, emergency medicine and has owned his own private practice.

As an expert in Pediatric Telemedicine, in addition to treating children virtually since 2014, Dr. Hood has helped create and implement clinical practice guidelines as well as provide quality oversight of a national network of telemedicine physicians for over 5 years. He very much enjoys providing quality care to patients and families across the country.

As a Pediatrician, Dr. Hood's primary focus has always been children, but he has treated parents and other family members throughout his career. Thus, he is willing and able to provide treatment to your entire family, should the need arise.

If your child or anyone in your family becomes ill, or should anyone need a second medical opinion, Dr. Hood would love to be the one to provide the high quality care your child and family deserve. He will listen to every question and concern you have, and he will take his time explaining his recommendations and treatment plan, based on years of experience and an evidence-based approach.

As a husband and father to 6 children, Dr. Hood understands as well as anyone the needs of parents and families when a child becomes ill or injured. You can rest assured he will treat your child just as he would want one of his own children treated.
Virtual Pediatrics
5806 Piney Glade Rd.
Fredericksburg, Virginia 22407
Get Directions