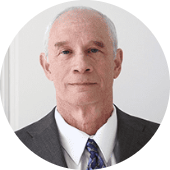 Kenneth Reed, MD
DermAsap
110 Long Pond Road Suit 202
Plymouth, Massachusetts 02360

500 Congress Street
Quincy, Massachusetts 02169

When it comes to choosing a physician, patients look for someone with whom they can trust and who has superior training and experience. If they happen to be a leader in their field, that's even better yet. Kenneth M. Reed, MD, founder of DermASAP with offices in Quincy and Plymouth, Massachusetts, is that and so much more.

Dr. Reed is a board-certified dermatologist and fellow of the American Academy of Dermatology who founded DermASAP on the premise that patients shouldn't have to wait weeks or months for diagnosis or treatment for serious skin conditions.

Tapping into his extensive clinical training and education in both cosmetic dermatology and laser technology, Dr. Reed provides a variety of surgical, cosmetic, and medical dermatology services to his patients, including the most advanced laser and aesthetic services, dermal fillers and injectables, vein treatment, laser hair removal, and skin treatments for sun spots, acne, and aging skin.

Dr. Reed is a graduate of the University of Medicine and Dentistry of New Jersey. He completed his dermatology residency training at the prestigious Harvard Medical School, where he saw patients at several hospitals in the Boston area including Brigham and Women's Hospital, Massachusetts General Hospital, and Children's Hospital as well as conducted research and wrote several papers on dermatology.

In addition to helping patients at DermASAP, Dr. Reed in on staff at the Beth Israel Jordan Hospital, Milton Hospital, and the South Shore Hospital. He is a member of numerous medical and professional societies including the New England Dermatology Society, the Society of Dermatological Surgery, and the American Society of Laser Medicine.

When he isn't practicing medicine, Dr. Reed enjoys activities such as hiking. He and his son Jonathan even hiked to the summit at Mount Kilimanjaro.
DermAsap Plymouth
110 Long Pond Road Suit 202
Plymouth, Massachusetts 02360
Get Directions
DermAsap
500 Congress Street
Quincy, Massachusetts 02169
Get Directions