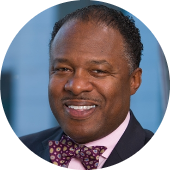 Kenneth Alleyne, MD
Eastern Orthopedics and Sports Medicine
701 Cottage Grove Road
Suite C10
Bloomfield, Connecticut 06002

501 5th Avenue
Suite 1203
New York, New York 10017

About Kenneth Alleyne, MD
Kenneth Alleyne, MD, FAAOS, is a board-certified orthopedic surgeon in sports medicine at Eastern Orthopedics and Sports Medicine with offices in Bloomfield, South Windsor, and Tolland, Connecticut, and Midtown East, New York City.

Dr. Alleyne is a native of Hartford, Connecticut, and of Caribbean parentage (Barbados and Jamaica). He graduated from the Kingswood-Oxford School before attending Williams College, where he was a three-sport athlete and carried out his pre-medical studies. He subsequently enrolled in the Wake Forest University School of Medicine, where he was involved as president of the Student National Medical Association, founded the Winston Salem Mentor Network, and carried out primary research.

During his time in medical school, he accepted a research fellowship at Harvard/MIT Division of Health Sciences and Technology, where he worked to advance novel research in bone healing under the leadership of Dr. Cato Laurencin. He subsequently completed orthopedic surgical training at Howard University Hospital and a fellowship in Knee and Shoulder Surgery and Sports Medicine at Yale University, where he was an associate team physician for the school's football team and local high school athletics.

Dr. Alleyne enjoys working with school-age children to active seniors and currently serves as a sports medicine consultant to many local athletes and teams. He has also served as venue physician for the US Open Tennis Tournament. Dr. Alleyne believes that healthy and active lifestyles are the key to successful living. He "partners" with his patients to help them achieve their goals of improved function and return to activity, whether it be walking around the grocery store or international athletic competition.

When injuries do occur, Dr. Alleyne offers innovative treatments like platelet-rich plasma (PRP) injections and stem cell therapy to help heal his patients and get them back to their regular activities. Orthopedics and regenerative medicine are his passions.

Committed to the betterment of his community Dr. Alleyne has served on the board of Community Health Services, the Governor's Commission on Health Equity, and currently is vice chairman of the board of Connecticut Health Foundation. He is a member of the board of the University of Connecticut Health Center and founder of SATO, Student Achievement Through Opportunity, which seeks to address the "opportunity gap" for Hartford students through targeted grants and services. Dr. Alleyne is also a member of the Louis Armstrong Educational Foundation and serves as a clinical associate professor of Orthopedics at the University of Connecticut and an attending physician at many hospitals in Connecticut and New York City.

He is married to Shaun Biggers, MD, an obstetrician/gynecologist with whom he shares the joy of their two children. He is an avid jazz enthusiast, cyclist, skier, and the number one fan of his children's sports and performances.
Eastern Orthopedics and Sports Medicine
701 Cottage Grove Road
Suite C10
Bloomfield, Connecticut 06002
Get Directions
New York
501 5th Avenue
Suite 1203
New York, New York 10017
Get Directions