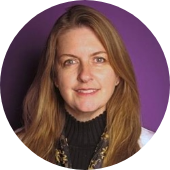 Katharine Rose, MD
Azalea Medical
3305 Metairie Road
Metairie, Louisiana 70001

Dr. Katharine Judson Rose is the physician/owner of Azalea Medical Clinic. Originally from Florida, she moved to Louisiana to continue her medical training in 2002 and never left.

Dr. Rose did a Medical Residency in Family Medicine at East Jefferson General Hospital and is Board Certified in that specialty. Family Medicine physicians provide personal, comprehensive and continuing care for the individual in the context of the family and the community. (Source: Wikipedia)

She is a Primary Care Physician (PCP) and is comfortable treating patients of all ages. She is on the community medical staff at Tulane University Hospital.

Dr. Rose lives in Old Metairie with her husband and two children.

Azalea Medical
3305 Metairie Road
Metairie, Louisiana 70001
Get Directions